Casino – CalvinAyre.com
All Ocean Downs casino wants for Xmas is some table games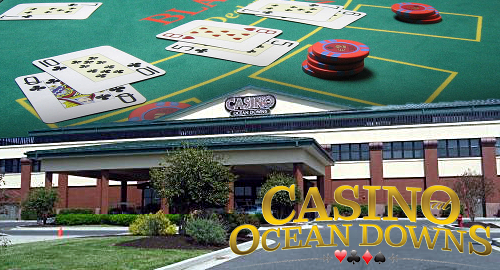 To virtually no one's surprise, MGM Resorts' National Harbor casino led the state in gaming revenue during the month of November.
On Tuesday, the Maryland Lottery and Gaming agency released its official November report card, which showed the state's six casino operators generating revenue of $130.5m, a modest decline from October's $133.2m.
The monthly total was up nearly 42% from the same month last year, but that was when the state had only five operational casinos. National Harbor opened on December 8, 2016, meaning were almost at the point when we can stop issuing these fakakta caveats and just start comparing apples to damn apples already.
Speaking of National Harbor, the venue reported revenue of $50.6m, down around $1.4m from October, thanks primarily to its tables bringing in $1m less than the month before.
Cordish Gaming's Live! Casino & Hotel retained its runner-up position with slightly more than $43.4m, representing a 13.5% decline from November 2016. While Live's slots were off roughly $2m to $28.7m, its tables took a beating, dropping nearly $5m to $14.7m, as high rollers continue to flock to the newer, flashier MGM property.
Caesars Entertainment's Horseshoe Casino Baltimore reported its overall gaming revenue falling more than one-fifth year-on-year to $20.7m. In the Shoe's case, it was a $4.6m drop in slots revenue that did the damage.
The state's lesser lights were all in the black, with Hollywood Casino Perryville up 2.6% to $5.8m, Rocky Gap up 8.4% to $4.1m and Ocean Downs up 2.7% to $3.9m.
Speaking of Ocean Downs, the casino is currently the only one of the state's casinos that doesn't yet operate any table games, outside of the electronic kind. However, the property is currently undergoing a 35k-square-foot expansion that will finally see it cut off its strings and become a real live boy, er, casino.
Ocean Downs is frantically preparing for a scheduled December 18 controlled gambling demonstration at which regulators will be asked to approve the property launching blackjack, craps, three-card poker and other table games, hopefully in time for New Year's Eve.
Ocean Downs was acquired in August 2016 by Old Bay Gaming and Racing, a joint venture that includes Churchill Downs Incorporated and Saratoga Casino Holdings. Clearly, the new sheriffs felt Ocean Downs could use a little more firepower.
The post All Ocean Downs casino wants for Xmas is some table games appeared first on CalvinAyre.com.